(NEW Aug. 29, 2001) This yellow V 20 in German postal colors started out as an AHM switcher marketed here in the US in maroon PRR (Pennsylvania) colors. However, with a bottle of my wife's nail polish remover, some Weinert paint and buffers, and a switcher courtesy of GW Bill, this project is now almost complete. Note on this one I have decided to keep the Lima/Rivarossi couplings as I still have a lot of cars with these type couplers to pull.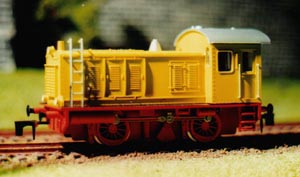 (NEW Aug. 29, 2001) A recently painted FAD 167 just taking to the rails. This Biller/Framos/EMA kit builds up real nice and the body castings are excellent. Norbert, thanks for your help on this one.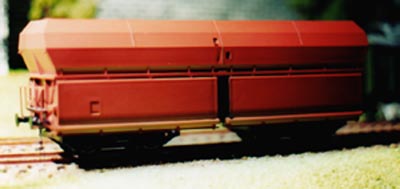 Here is an example of a detour. I had plans to repaint this Pola Maxi steamer in Prussian green for some time. However, it was not a priority project, but then I thought, why not do it now. It is just waiting on turn of the century buffers and a couple of detail parts.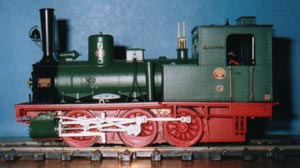 (NEW May 28, 2001) Update Well, as you can see from the photo, buffers, headlights, and a roof whistle have been added. Only one or two parts are missing before this model will be complete.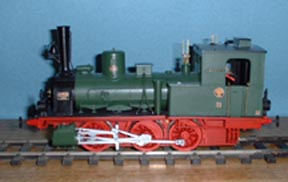 This is a Frisa SBB road switcher waiting to go into the shop. With a little work it will look like new and be ready to begin shunting duties.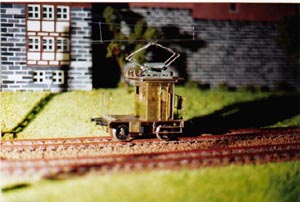 Future Project? Someday I hope to complete and motorize this Biller Bahn crocodile, but there are a few more to complete before I tackle this one.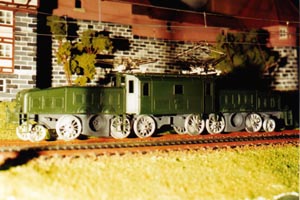 BACK