Its a gray summer day in rural Prussia and Herr Faul and Herr Fleissig are examining their charge, a T3. Notice how they keep it and the engine house spotless!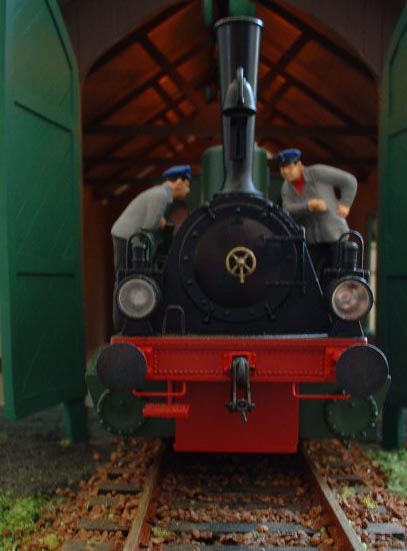 Needless to say, the reason they keep it so spotless is that they are always under the constant watch of the depot chief, Herr Beobachter. If he sees one thing out of place, both men are sure to hear about it.


Finally, Herr Fleissig sees the need to check out the drivers and the running gear. No room for error here.