Well, here is one of my more recent and favorite projects, a tram elok in 0e.
The model is built from styrene, uses a modified Sommerfeldt pantagraph and parts from a BEC HO tram power unit that I unfortunately destroyed some time back.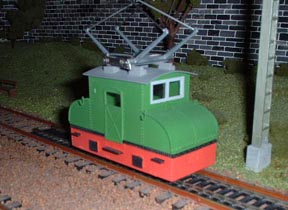 All the paint used on this model is water soluble and was applied with an airbrush or a fine detail brush.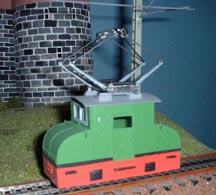 At present the pantagraph is not operational but could be easily made to be so.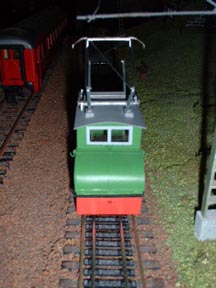 Here are some photos of the tram elok under construction. Notice the use of styrene throughout. The wheels are from North West Shortlines while the gears are from an old BEC tram power kit. This was great fun to build and even became the topic of a clinic at my local model railroad club.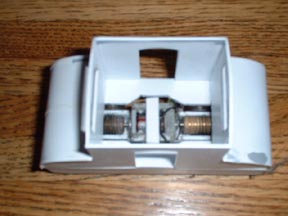 Notice the first rivets being glued on. These are supplied by Grandt Lines. I cut off the tops of the rivets and carefully glue each one individually into its proper place. This requires much patience and a steady hand.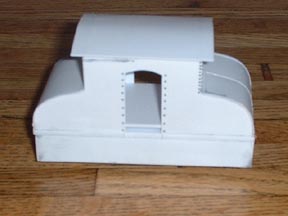 NEXT