(Updated November 6) Well, work has finally finished on this locomotive, except for he glass windows which will go in soon. This was a fun model to build, but it took a lot of care and time to take it apart, paint it, and put it through final assembly. At least this is one project that was well worth it.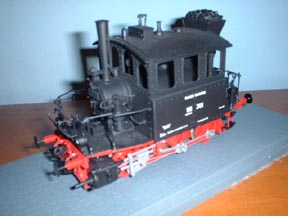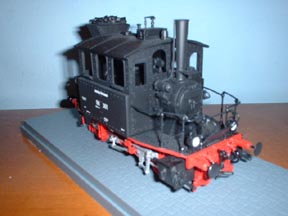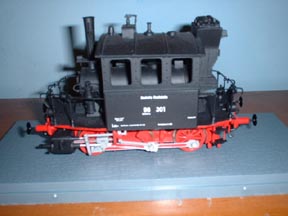 (NEW March 15) As you can see, work has progressed on this EMA Glaskasten. It is powered by a Faulhaber motor and moves smoothly down the rails. The valve gear went together real well. All I have to do is add handrails, some details and paint and lettering.




Progress! Note the addition of the valve gear and drive rods!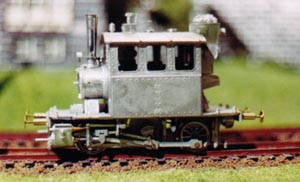 (Updated November 6) Well, another old Pola Maxi, US numbered and lettered T3 has been re-'germanified'. These are always fun projects and I hope to do some more of these.


NEXT