(NEW March 15, 2001) I have always liked beer cars, and what they carry. Here is a real nice G20 in Löwenbräu colors by Billerbahn.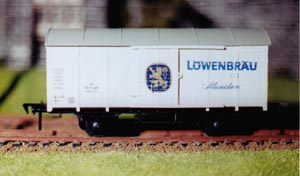 (NEW March 15, 2001) One of the Lima standards, a G20 in ASG colors.




(NEW March 15) Here is one I have been looking for for a while, The SATI tank wagon from Lima. Thanks John!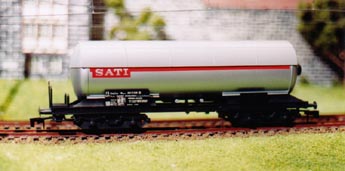 (NEW March 15) I should have probably included this in the Current Projects section. It looks like your average Rivarossi long flat. Well at one time it was, but along the way it acquired Lionel trucks/bogies and a couple of good sized holes and cracks in the frame. Part of the underarm was also missing and had to be rebuilt. Luckily, Polly Scale Steam Power Black is an excellent match for the Rivarossi black.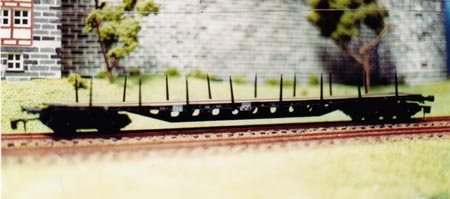 BACK
NEXT