This is the view upon entering the exhibition hall. Trains as far as the eye can see or, "Have I died and gone to heaven!"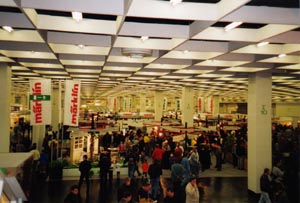 Wemoba's stand at the exhibition. Note the great ballast cars.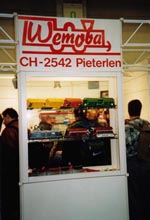 Models in the display cases of O Scale Models. These affordable, highly detailed models make a great addition to any collection.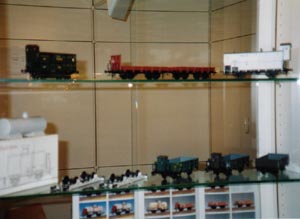 NEXT