(NEW May 28, 2001) Here is another new rail inspection car, a Klv 12 in DB colors. I also built this according to plans found in one of the German magazines and motorized it in the same manner as the Klv 04. This vehicle runs well and was great fun to build. Vehicles such as these add life and character to any railroad or collection.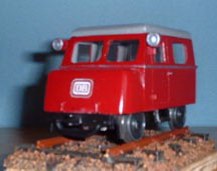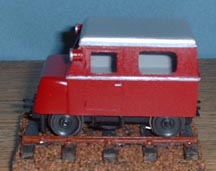 (NEW May 28, 2001) Here are two Pola Maxi German V20s restored to their 'original' state. Both of these started life as AHM imports in PRR brown lacking buffers and other important details. However, with a little bit of work and an airbrush, nice models in DB colors can be produced. Thanks GW Bill for the 'raw' material!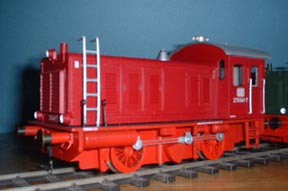 (March 15) A Prussian Abteilwagen. So far I have stripped the old paint. Eventually I will add an interior and the appropriate handrails and stanchions. Does anybody know where I can find appropriate lettering for this car?







(NEW Sept. 23) Work has just been completed on this Klv 04 Draisine. This has been one of my most enjoyable modeling projects. It is powered by a BEC HO tram drive unit that has been modified for O scale. I have used these units on quite a few projects and am very satisfied. The body is made from styrene, and the door handles and bumpers are brass rod. The plans for this came from an old issue of MIBA.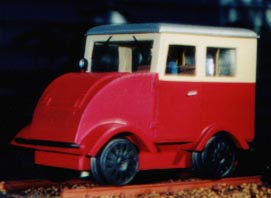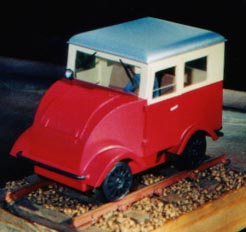 BACK
NEXT