About me & Guest Book | Links updated May 28, 2001

Now for something a little different. This is a scratch built 'Grosse Hecht' streetcar based on those which ran through the streets of Dresden, Germany.
The superstructure is styrene and the truck drive unit is a modified HO unit.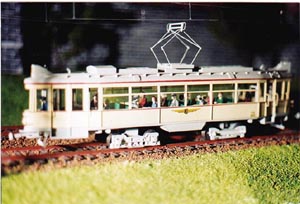 Another of my favorite Dresden models is this T6 model in Dresden colors.
This too is scratch built like the Grosser Hecht.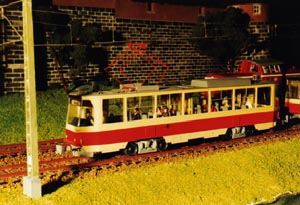 Finally, repainted Pola Maxi V20 pulls a Rivarossi Interfrigo van down the line.



BACK