About me & Guest Book | Links updated May 28, 2001

This is a repainted Pola Maxi T3. Much can be dome with existing models.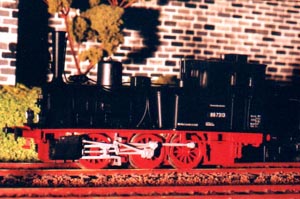 The next one down the track coming out of the morning fog is an EMA (Eisenbahn Modellbau Anlagen) of Germany BR 55. It has a tender drive which I put together using North West Shortlines parts.




Now it is time to be a bit more modern. This is again an EMA kit. This builds up into a great model and has some weight too. Almost 2.5 kilos!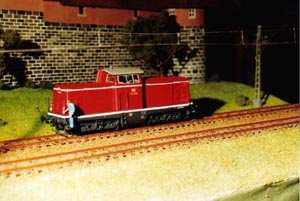 This is probably my favorite model, a Kesselbauer Glass Train. Let's hope the original, which was severely damaged a few years back will someday be fully restored.



BACK
NEXT