(Updated September 3, NEW August 14, 2001) Here is a Vitesse van which I have stripped (by using brake fluid) and have motorized with a BEC HO drive unit modified for O scale. This has been a fun project and I cannot wait to paint this in DB RAL 3004 red.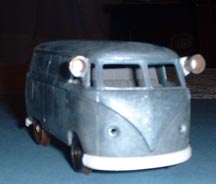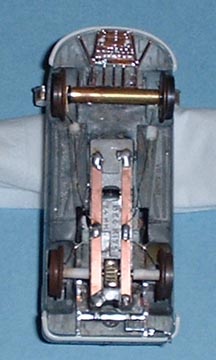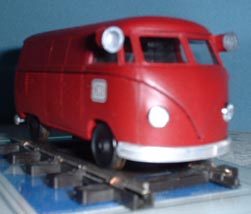 Well, I have finally painted and completed the model and she runs quite well. Sorry about the bad focus in the picture.

Update September 3, NEW August 14, 2001) Well, I have finally gotten around to building the trucks/bogies for the Bavarian baggage car. They still have a way to go, but at least progress has been made.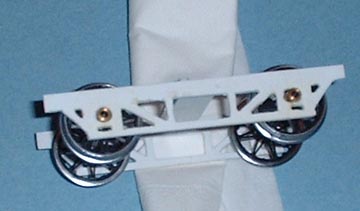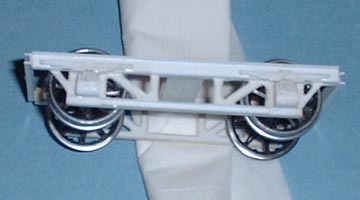 These are finally finished and the completed version can be seen in the passenger car area.

(Update August 14) Well, I have finally finished and painted the unit. It is always great to complete a project.




(NEW March 15)
This is a LAG Gepäcktrieben using parts from an old Billerbahn kit. Since the white metal body had a few problems, I decided to copy it in styrene. All she needs now is a good paint job and lettering. I forgot to mention that she is powered on one axle by a Faulhaber motor.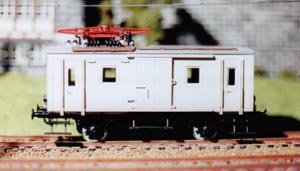 BACK
NEXT