(NEW August 14, 2001) Here is a Billerbahn G10 in Paulaner livery. This was a fun kit to build and paint.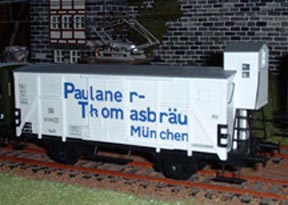 (NEW May 28, 2001) Here are Rivarossi Findus and Bell refrigerator cars with scale couplings. These always look great together or in a long run with similar cars.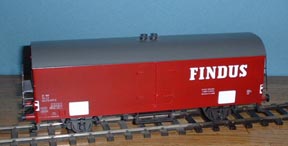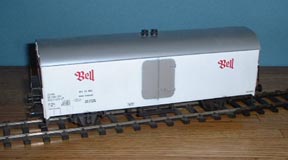 (NEW May 28, 2001) Another one of my favorites, the Rivarossi Swiss Migros refrigerator car. The graphics on this are quite eye catching to say the least.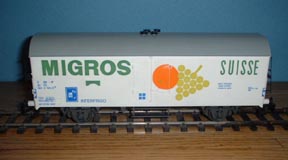 (NEW May 28, 2001) Now for something completely different. A couple of Lima British o scale wagons from the 70s and 80s. These are always fun to run look great behind the Lima Fowler.


NEXT